Searching Box
Products
Embryo Culture
Ovum Collection
Intrauterine Insemination (IUI)
Gamete/Zygote Intra-Fallopian Transfer (G.I.F.T) (Z.I.F.T)
Embryo Transfer
Organs MegLevit Anti Vibration Tables
1. Table-top type MagLevit
(Anti-vibration platform)
LCI will custom-make any sizes or any shapes of MagLevit to fit all microscopes.
The MagLevit has three types of shapes (T / Cross / Rectangular shapes), and the shape is depended on the type of the microscopes or customer's request.
The MagLevit has two ways that the height of the isolation module can be adjusted. One is using knobs, and the other way is to use the hexagonal wrench. The latter is 10mm higher than the standard type MagLevit, but it can take the flat plate.
The MagLevit can be used with all equipments that need the vibration isolation such as the balance, the centrifuge, or the pump as well as all microscopes.
Table-top MagLevit can be installed efficiently in a very small space.
The Cross shape is designed for a confocal microscope setting laser scanning.
(Ex, Zeiss LSM 700 or etc)
Ordering chart :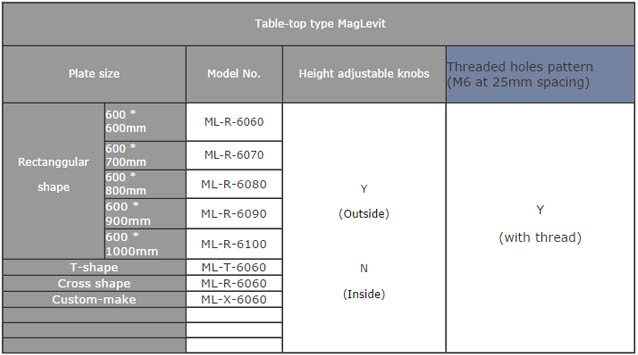 LCI will custom-make any sizes or any shapes of Table type MagLevit. (ML-X-nnnn)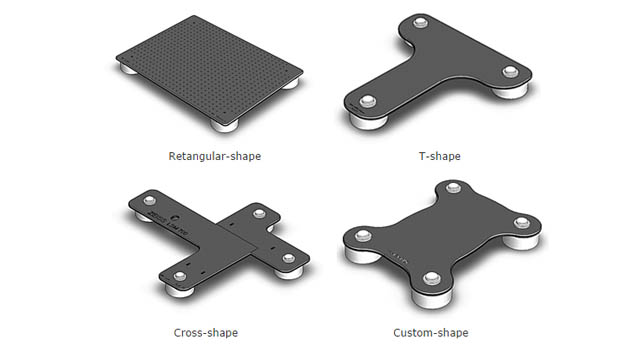 Arm rest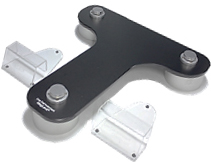 The arm rest is offered as an option to microscope users for easy-use of the lens controlled knob.
The arm rest is for T shape type Maglevit and Cross shape type Maglevit.
Knob & Thread type
Outside height adjustable knobs, Without threaded holes (ML-R-□□□□-YN)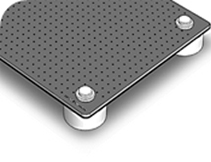 Outside height adjustable knobs, With threaded holes (ML-R- □□□□ -YY)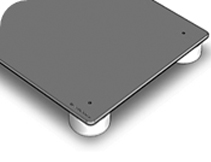 Inside height adjustable knobs, Without threaded holes (ML-R- □□□□ -NN)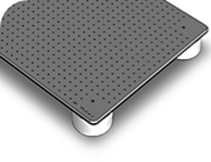 Inside height adjustable knobs, With threaded holes (ML-R- □□□□ -NY)
2. MagTable type MagLevit
All types of the MagLevit can sit on the specific table frame. The position of the MagLevit on the table frame depends on the customer's request. ( Left, Center, Right or Whole ).
Table type MagLevit has only inside height adjustable knobs.
The size of table is 1,200(w) x 750(d) x 750 (h), and LCI will custom-make other size of MagLevit table.
Standard table size is 1,200(w) x 750(d) x 750(h)
LCI will custom-make any sizes or any shapes of table type MagLevit. (MF-nnnn)
Standard table type MagLevit

Custom-make table type MagLevit